Best quality Automatic Shape Molding Machine With Vacuum
Product Detail
FAQ
Product Tags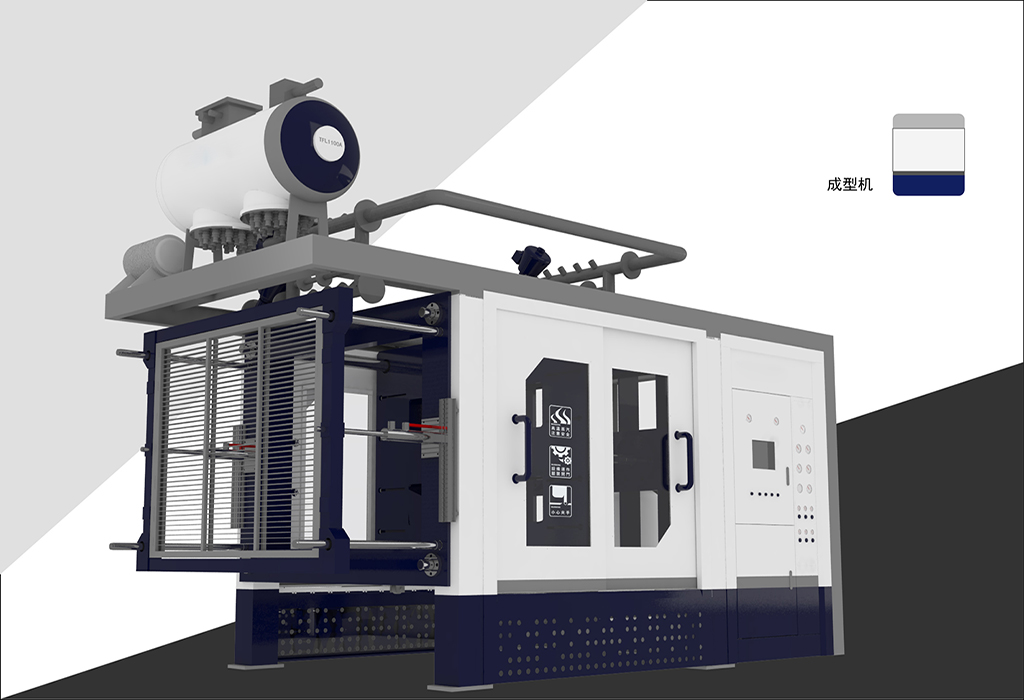 Main Features
1.Equipment body use the high strength steel welded together, after the tempering process, sandblasting processing, to ensure the machine have strong structure, not get rust and increase the machine's working life
2.Equipment adopts Mitsubishi PLC ( programmable controller )and Schneider touch  screen control. The whole production process is working automatically.
3.Machine with high-pressure feed system, feeding mould fast, machine can install 36 pcs filling guns
4.Machine with vacuum system, it can make the cycle time shorter, cooling much faster, and reduce the moisture content of products, so that products moisture content of 8% or even less
5.Machine use double cylinder for the ejector frame, action smoothly and work coordination, to ensure not damage the products when ejecting
6.Machine pipe system use balancing valve and pressure sensor control, PID control so that heat penetrates quickly, lower energy consumption
7.Hydraulic system with large flow hydraulic pressure drive, move fast, lock mould even, low noise and energy saving, etc
Technical Data 
Item

 

PSZ100JN

PSZ140JN

PSZ160JN

PSZ175JN

Mould Dimension

 

1000*800

1400*1200

1600*1350

1750*1450

Max Product Dimension

 

850*600*330

1220*1000*330

1420*1100*330

1550*1200*330

Stroke

 

190-1400mm

190-1400mm

210-1410mm

210-1410mm

Steam

Entry

DN65

DN65

DN65

DN100

Consumption

(8-10T)Steam of 1T material

Cooling Water

Entry

DN65

DN65

DN65

DN65

Consumption

40-120kg/cycle

50-150kg/cycle

55-180kg/cycle

60-190kg/cycle

Compressed Air

Entry

DN40

DN40

DN50

DN50

Consumption

1.2m3/cycle

1.2m3/cycle

1.4m3/cycle

1.5m3/cycle

Vacuum Pump Capacity

 

165m3/h

230m3/h

280m3/h

280m3/h

Power

kw

11kw

12.5kw

16.5kw

16.5kw

Overall Dimension

L*W*H (mm)

4500*1640*2700

4600*2140*3100

5000*2300

*3400

5000*2450

*3500

Weight

kg

4500

5700

7000

7500

Cycle Time

s

60-90s

60-120s

70-130s

70-130s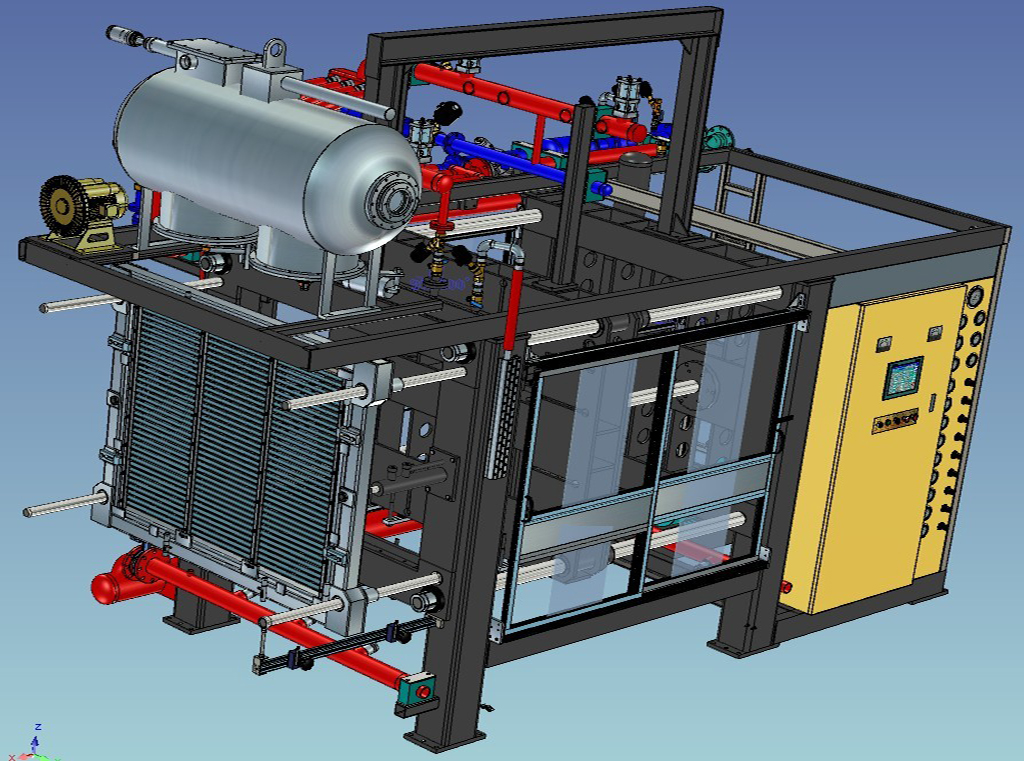 THE MAIN FUNCTIONS OF THIS MACHINE
To accommodate with different sized product, this injection machine has wide ranges of mould plate, the min, dimension is around 800 × 1000 mm and the max. Dimension is up to 1600 × 1800 mm. This machine is equipped with two-step hydraulic system, compressed feeding system, and central energy system, relief damper, holding-pressure water tank, condensation system, computer-controlled system, digital process control system and steam room.
THE MACHINERY STRUCTURE
This system does not require any lubricant. The hydraulic cylinder is installed in the two sides of the doom with even mould clamping force. The stainless dome can hold the heat. The mold opening and mould closing are managed by the computerized system which can ensure the best feeding accuracy. The mould ejection motion is controlled by the ejection system to provide the best quality of precision product during the ejection process.
THE LAYOUT OF THIS MACHINE 
This machine is designed as a three-dimension open space. This open-space design will fasten the mold changing process and operators can change the mold from the front, back and two sides of this machine. Also, this machine can be placed directly on the ground without setting any platform. To secure the safety of the operators, this machine is equipped with safety door and security system.
VACUUM SYSTEM
The vacuum system is equipped with the Liquid Ring Vacuum pump and condenser which provides more efficient vacuity. Without any extra drying step, we can speed up the injection under this vacuum system. The mold ejection is easy to be completed and also save the more energy.
Application Field  
EPS products widely used vegetable and fish box, electric parts package, wall and roof indulation, house decoration and etc.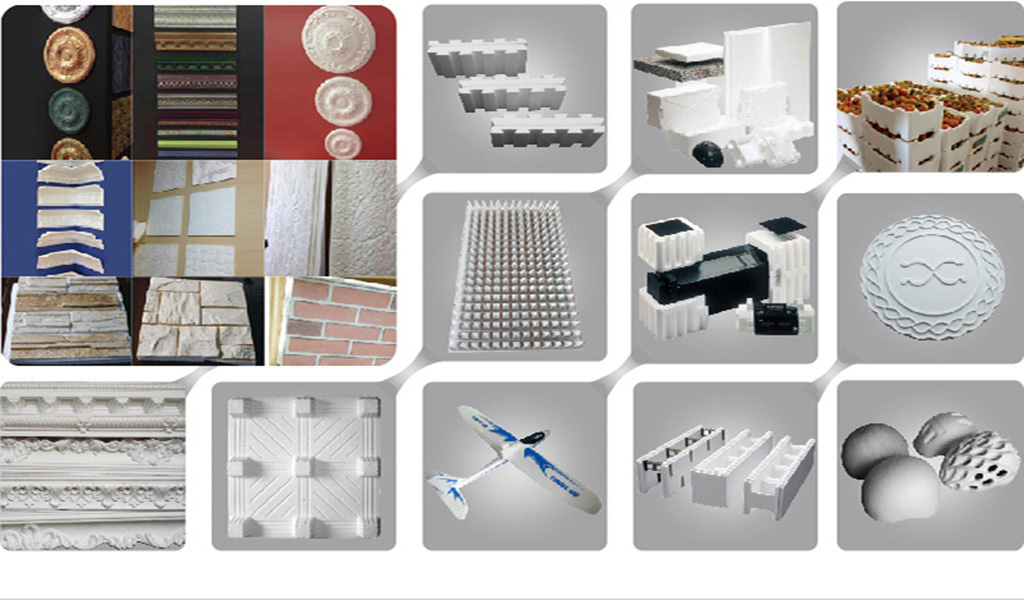 ---
Previous:
SPY70\90\120 Continuous Pre-expander
---
Write your message here and send it to us